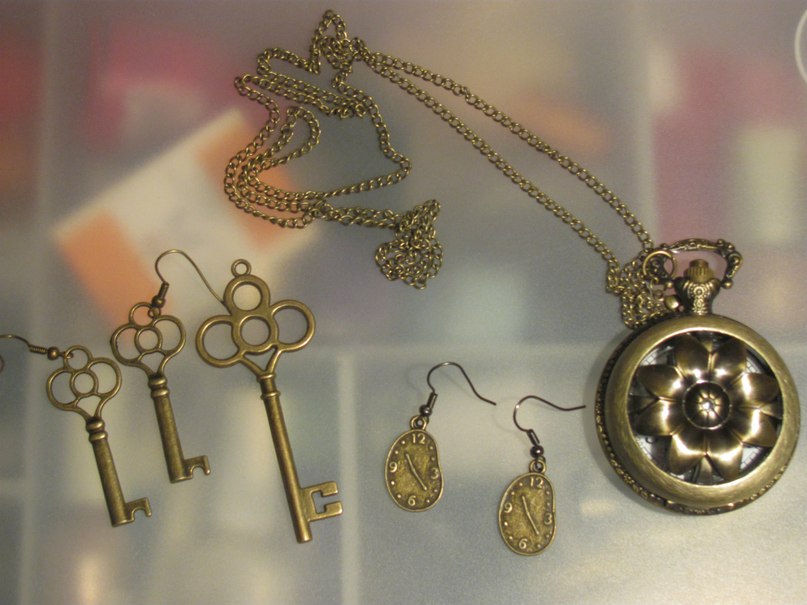 Как многие из вас знают, я большой фанат украшений. Особенно - если это необычные украшения! :)
Конечно, мой поход на выставку "Формула рукоделия" не остался без покупки.
Я влюбилась сразу и навсегда в часы на длинной цепочке, а так же в подвеску и серьги в виде ключей.
Это что-то невероятное! :)
How many of you know, I'm a big fan of jewelry. Especially - if it is unusual jewelry! :)
Of course, my trip to the "Formula of needlework" exhibition is not left without a purchase.
I fell in love once and forever in this watch on a long chain and a pendant with earrings in the form of keys.
This is something incredible! :)